Breathe deeply. Let Young Livings pure essential oils and essential oil blends take you on a sensory journey that instantly creates a calming and balancing atmosphere.

From the sweet aroma of Lavender to the stimulating fragrance of Eucalyptus, our therapeutic-grade essential oils ignite your senses. Extensive testing and a commitment to sustainability means each bottle contains quality essential oils with remarkable properties that can't be found elsewhere. Whether it's a single, potent oil that elevates your spirit; a blended formula that promotes mental clarity; or culinary essential oils you rely on to enhance your recipes, you will be sure to find your companion in whole-life wellness.
Janneke from Young Living Essential Oils loves natural wellness and is passionate about her products and how they fit into her daily routines. Whether it be adding the aroma of peppermint oil into her tough Body Pump session to give her a natural boost of energy or using the calming lemongrass oil to help destress her in her yoga session.  These essentials oils can transform and support her mood naturally. 
Listed below are just a few of the range of essential oils on offer from Young Living 
PEPPERMINT OIL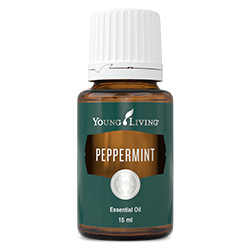 Fresh, nostalgic and instantly recognisable, the scent of Peppermint essential oil invigorates the mind and senses, while inspiring a sense of peace. Used topically, Peppermint oil creates a cool, tingling sensation on the skin, making it a favourite for sports massage and an important part of Young Living's Raindrop Technique®.
Try using Peppermint essential oil aromatically or topically anytime you want to add a pleasant variety to your routine!
When your day is dragging - through a workout, class, or day at work - enjoy some Peppermint oil benefits by diluting and applying it to your head and neck. The refreshing aroma will give you a boost of positivity! Peppermint is also a great option for diffusing on its own or with compatible scents such as Lavender, Rosemary, Spearmint or Sage.
ORANGE OIL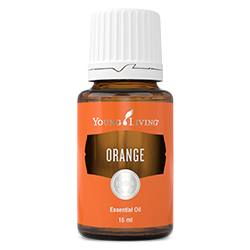 Orange essential oil, cold-pressed from the rinds of oranges, has a juicy aroma reminiscent of the fresh fruit. It has a clean, refreshing scent and flavour and contains the naturally occurring constituent limonene. An important ingredient in popular blends such as Citrus Fresh™, Abundance™, Christmas Spirit™, and Peace & Calming®, Orange oil offers a sweet, peaceful aroma that can fill a room with a sense of peace, harmony, and creativity.
Orange, like other citrus oils, can cause photosensitivity, so avoid applying it to exposed skin before spending time out in the sun. Orange is delightful on its own, or you can combine it with complementary oils such as Lemon, Tangerine, Grapefruit, Cinnamon, Neroli, or Patchouli.
LEMONGRASS OIL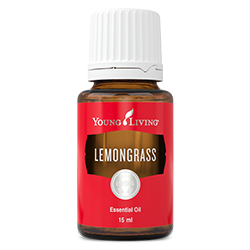 Originating in Southeast Asia, Lemongrass essential oil is distilled from the leaves and woody stalks of the lemongrass plant. With a subtle citrus-herb scent, Lemongrass oil offers a sophisticated and relaxing aroma that transforms your home's environment.
Try diffusing Lemongrass for an aroma that can inspire a sense of clarity and relaxation for you and your whole family. Enhance that relaxing aroma by adding Lemongrass oil to your cleaning products, dishes, and laundry. Add 3–4 drops in a sink full of dishes, a load of laundry, or your all-purpose cleaner formula for an exotic, clean-smelling boost. Its relaxing aroma also makes it a great complement to post-workout massage.
Lemongrass essential oil will invigorate the senses with its bright, lemony scent. The delicate citrus flavour complements many dishes—especially Asian recipes—and can be incorporated into your seasonings for meals in various cuisines. Add a couple of drops to a glass of water or a hot cup of complementing tea for a zip of flavour.
https://www.youngliving.com/en_AU offer a wide variety of natural products we suggest you check out.  
Follow Janneke Chilcott on Instagram @jannekeloves and follow her journey and love for Yogadoll Activewear!